BrainRoots Solutions (Pvt.) Ltd., an ISO 9001:2000 company approved by KPMG is an IT Product and Consulting Organization focusing on Convergent Billing & Customer Care based in New Delhi, India with presence in UK, Japan and other countries and a base of satisfied leading CSPs world wide. BrainRoots is a very well known in mid market BSS provider in the European market. BrainRoots has been ranked 5th in the Fast 50 Technology companies of India.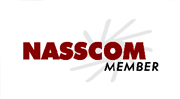 BrainRoots have developed proficiency in developing Solutions for prepaid calling cards, prepaid & post-paid VoIP services, PIN Management, Vendor Management, Bandwidth management, Content Billing, IP billing etc. Apart from this, BrainRoots had strategic partnership with PORTAL, SIEMENS, IBM etc to provide the best upgraded solutions. To complement all this, we have a dedicated and highly motivated team of consultants and developers in our organization.

BrainRoots has developed deep experience and expertise in this niche area with almost 15 years of combined consulting experience and has undertaken several implementation assignments in Japan, Singapore, Australia, New Zealand, Philippines and India across a diverse set of CSPs, ranging from mobile operators, ISPs, Wholesale minute carriers, Data centers and Cable operators.

BrainRoots is a winner in the Deloitte Technology Fast 500 Asia Pacific Program 2nd consecutive year, which acknowledges and honors fast-growing technology companies across Asia Pacific. BrainRoots has been ranked 67th in the Fast 500 Asia Pacific 2005 Ranking. This year company was also in list of finalist as one of Asia's Top 100 Technology Companies by Red Herring.